Forum Strategy's executive coaching provision is highly regarded. Numerous CEOs have benefited from the expertise of our executive coaches in recent years. Coaching provides CEOs with important time to reflect on, discuss and develop strategic thinking.
Our coaches have a wide-range of backgrounds, expertise and experience; but all are bound by their knowledge of the CEO (or equivalent) role and appreciation of the demands and challenges that it brings. This ensures that – whilst not directing or instructing – our coaches provide a degree of empathy and the ability to signpost, whilst respecting the ethos of coaching such as the ability of the coachee to identify their own goals, needs, and solutions as an executive.
You can read more about Forum Strategy's insights on executive coaching by clicking the link below.
Principles
Our coaching is
Confidential;
Informed but not instructive;
Self-solution focused; and
Quality Assured through the feedback of coachees who are executive-leaders
Our coaches are highly credible people who have had senior roles themselves. They can demonstrate significant experience and a track-record of impact with executive coaches. Some are accredited by internationally recognised coaching bodies (this is highlighted below where it applies), and all have had reputable coaching training from recognised experts in coaching practices. We expect all our coaches to undertake some form of well-recognised training on an annual basis.
The work of our coaches is overseen and quality assured by our Executive Director, Alice Gregson, who holds a Bachelors level degree in psychology and an ILM certification in coaching practice. Alice is ILM accredited in management coaching and mentoring.
Anne Rainsberry
Anne is an accredited executive coach. She also acts as a sounding board and adviser to Boards, Chairs, Directors and Executives and often works with them and their teams on Board Effectiveness.
She works with clients on a wide range of contexts driven by the challenges of leadership, succession, career transition and management. She has a reputation for discretion, empathy and diplomatic challenge.
Anne has a wealth of experience gained at the most senior levels in the public and private sectors (receiving an CBE in 2018 for her services to the NHS) and understands first-hand the challenges and dilemmas of being a Chief Executive
Coaching training: Accredited Executive Coach (AoEC) (ICF)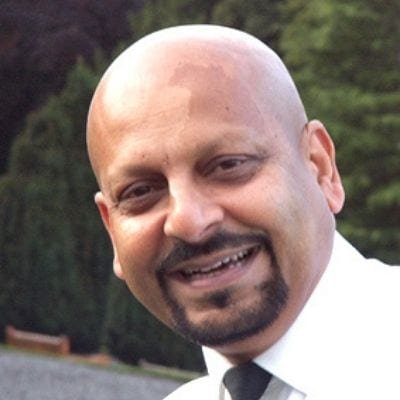 Dr Ranjit Manghnani M.Ed, M.St (Cantab), D. Prof
Dr Ranjit Manghnani's experience spans Merchant Navy officer as a Foreign Going Ship Master Mariner, Ministry of Defence Police, Essex Police, Home Office, National Policing Improvement Agency and HMICFRS. Ranjit was an Assistant Chief Constable in the UK police service. He is a qualified Executive Coach and Coaching Supervisor and has nearly 20 years of coaching proven track record with senior executives from HM Prison Service, HMRC, BBC, Royal Mail, Local Councillors, Police Chief Officers, Barclays Bank & Head Teachers.  His international clients include senior police officers from Norway, Holland, Ireland, USA (FBI), Gibraltar and France.  He has also provided probono coaching and group facilitation to Kakuma Camp, Kenya UNHCR.
Coaching training: Diploma in executive coaching and mentoring, ILM7 certificate in coaching supervision, Member of European Mentoring and Coaching Council (EMCC)
"Ranjit is one of the most intelligent people I have met. I consider him to be one of the finest executive coaches. Anyone who has had the privilege of working with Ranjit soon realises they are in the presence of someone simply outstanding, immensely smart and, above all, considerately caring."
Prof. Toby Salt
Professor Toby Salt is an experienced CEO and non- executive director. He provides coaching and mentoring for a number of CEOs in the schools sector. Until recently he was the group CEO of AQA the largest exam board in the UK and was previously Chief Executive of Ormiston Academies Trust, which sponsors 37 academies across England, with responsibility for 26,000 students and 3,500 staff.
Prior to that, Toby was Deputy Chief Executive at the National College for School Leadership, an executive agency providing leadership development and policy advice for schools and ministers. Toby has also worked as Executive Head of a federation of three schools, and has led schools (across the phases) to achieve 'outstanding' gradings under Ofsted. In 2000, he was appointed by the Prime Minister as Director of the Department for Education's Innovation Unit to lead innovation in school practices and structures.
Coaching training: BASIC coaching programme
"My work so far with Professor Toby Salt has been exceptional. The work that we have done together has allowed me to really think through decision making and accountability and question how I move forward. The style that Toby used as a coach was to let me talk through the issue and to try to find a solution myself however Toby was able to make me consider alternative solutions if the direction I had previously taken had not be fruitful."
Michael Pain
Michael Pain is the founder of Forum Strategy and an entrepreneur, overseeing the development of successful businesses and a national network of well over one hundred Chief Executives. He is a long-standing strategic adviser to CEOs and Chairs; a 'sought after' coach to chief executives; and author of the acclaimed book: 'Being The CEO'. Michael was Called to the Bar at Lincoln's Inn in 2007. He leads Forum Strategy's Being The CEO programme.
Coaching training: Professional Qualification in Executive Coaching (Henley Business School); BASIC coaching programme
"Michael has been invaluable in my drive to develop and expand the trust. He is part strategist, part thought provoker, and part motivator. He has a way of repackaging your own, sometimes confused thoughts in a way that adds meaningful direction. He has a knack for knowing when to challenge, when to support, when to encourage to bring out a clarity of purpose and desire that is often hard to pinpoint on your own."
Phil Crompton
Phil Crompton has over 20 years' experience in education as a highly successful secondary headteacher and then as CEO of a multi-academy trust in the East Midlands. During his time as headteacher, Phil became a National Leader of Education (NLE), recognised for his skills and contributions as a leader and ability to support other schools in challenging circumstances. Phil is also an established author, with his book 'In Search of My Alumni' published in 2019, receiving very positive reviews from the education community.
Coaching training: BASIC coaching programme and undertaking further qualifications with the Coaching Academy
"I have been fortunate enough to have been coached by Phil. This is the first time I have been coached and I was feeling apprehensive before my first session. Phil put me at ease immediately. Due to his calm and welcoming manner, we established a professional rapport very quickly. Phil is not afraid of the 'silent moments'. He waits for me to respond and gives me time to think / feel. Phil has helped me to set short and long term goals. These goals have helped me to clarify the way ahead and focus on the most important things. He is an excellent coach."
Ros McMullen
Ros McMullen has over 20 years of experience of leading in the secondary sector. She has been a highly successful LA Headteacher, one of the first Academy Principals, a CEO of a multi-academy trust and an Executive Principal of 4 secondary schools. Ros has worked as a National Leader of Education and is a founding member of the influential @HeadsRoundtable thinktank. Her contribution to the sector has received praise from Tony Blair.
Ros blogs regularly and has written for the TES, Schools Week and Progress on education issues. She specialises in schools facing challenging circumstances.
Ros now coaches and mentors leaders, supports performance management, advises leaders, governors and Boards on developing strategy and contributes to training programmes for executive leaders.
Coaching training: BASIC coaching programme
"Ros has worked with me as an Executive Coach since 2018 and during this time supported me to address key challenges I have faced as a new CEO in relation to people management and organisational change. Ros has helped me to challenge thinking and provided alternative perspectives and then actively coached and advised on how to tackle difficult and complex work place matters where multiple perspectives and interests have to be managed. Ros has been a source of great support for me and it has been a pleasure working with her."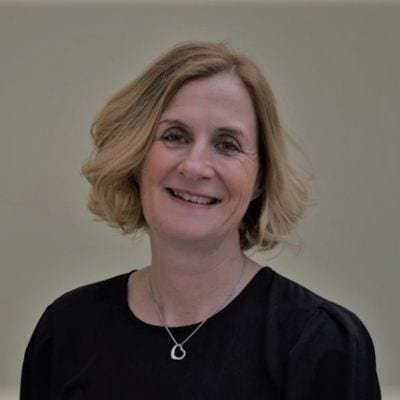 Margaret Allen
Margaret Allen is an experienced executive coach and facilitator who engages clients and inspires change. An insightful and creative practitioner, Margaret has over 20 years' experience working with organisations, teams and individuals across the corporate, commercial, public and charity sectors. Prior to this she held senior roles in-house for Diageo & Anheuser-Busch European Trade where she was HR Director and has been a Non-Executive Director for over 6 years. 
She enjoys helping clients work through complexity and focus on what's important for them and their organisations. She has a direct, pragmatic and down to earth approach combining challenging questioning with a supportive space for reflection.
Coaching training: ICF qualified as a Professional Certified Coach (having led 500+ hours of coaching)
Margaret is incredibly insightful and has an ability to relay her observations in a subtle yet meaningful manner. I found her coaching, guidance, and the experience to be both enlightening and enriching. In particular, she helped me better understand myself within a positive mind-set and purpose. I felt that the programme provided me with a strong initial platform to develop in a business & personal capacity – and further assisted me with overcoming some longstanding challenges.

Director, Independent Finance Organisation
Working with Margaret has been a phenomenal opportunity to unpick my internal thought processes and deal with the pressures associated with a senior leadership position in a complex setting. Margaret's approach to the sessions immediately placed me at ease with difficult issues being explored and new behaviours learnt. Her warmth, encouragement, and passion to help others succeed supported our work and I have learnt both from Margaret and perhaps of equal importance, myself. I would recommend Margaret unreservedly.

Executive Leader, Multi Academy Trust
Jo Moss
Jo is a well respected senior executive coach and coach supervisor working with leaders through major change and transition where delivering results, securing buy-in and influencing stakeholders is key. 
Following a career in investment banking and financial communications, Jo is used to high stakes meetings where creating an impact is key. She is described as "high energy, deeply creative and solution-focused. She is incisive and able to quickly forge solid trusting relationships". A natural linguist, she is able to work comfortably in English, French or Spanish She coaches at senior level, individually and in teams and works with Boards on their effectiveness.
Coaching training: MSc.in Consulting and Coaching for Change and Leadership from the University of Oxford and HEC in Paris.
"My work with Jo helped me understand my leadership, empower my management team and shape the legacy I intend to create. I had lost my mojo. The work we did together helped me re-connect with the fire in my belly".
David Horn
David Horn was the founding CEO of the Beckfoot Trust and before that headteacher of Beckfoot School, in Bradford for 19 years. Overseeing the development of an outstanding school paved the way for the development of the Beckfoot Trust, a multi academy trust now serving 7500 Bradford young people and employing 1100 staff. David was a National Leader of Education. Since retiring from his role as CEO in 2021, he has established a business in executive coaching, peer review facilitation and consultancy within education settings. David is particularly interested in the potential of multi academy trusts, if led and managed effectively, to transform life chances for young people by creating a culture of trusting collaborative partnership across schools.
David has an MBA in International Educational Leadership and a Masters in Curriculum Studies. He is an ILM L7 qualified Executive Coach. He was awarded the Lifetime Achievement Award in the 2020 Pearson Teaching Awards and a Special Recognition Award by the organisation 'Forum Strategy' in 2021.
Coaching training:  ILM L7 Executive Coaching with the British School of Coaching.
David is a visionary, an inspirational leader and a brilliant people person. His values, drive and relentless focus on standards have created a remarkable legacy in Bradford and one which will continue to shape young lives for many years to come.
Sheena Matthews
Sheena's expertise is in coaching leaders to fulfil their organisational role and personal  aspirations, including making the right decisions about their careers. She has considerable experience in coaching executives, top teams and Boards to work more effectively together. Sheena has a proven track record in both innovative and practical solutions to organisational development, leadership and change in the UK, EU and internationally. Recent clients include head of policy coordination in the Prime Minister's office in Kosovo; the management executive and senior staff in an EU agency based in Poland, senior staff in a top business school,  and management boards in government agencies and the museum sector in the UK.
Sheena has been a member of the Board of a major public sector training business, a director of a FTSE 100 international training subsidiary organisation and Global Change Manager in the FCO. As a consultant and former senior civil servant she has contributed to major reform initiatives in the public sector (most recently in the UK, Abu Dhabi, Bahrain, Cuba, Ethiopia, Bosnia-Herzegovina, Bulgaria, Georgia, Mongolia, Montenegro, Nigeria and Poland).
Coaching training: BASIC coaching training
"Sheena is one of the most practical and pragmatic real-world coaches I know;   she understands and works with the realities of complex organisations and situations in coaching others to have an impact and make a difference.  Sheena's experience spans many sectors and many types and levels of organisations which gives her a breadth and depth of understanding and insight to draw on.  I particularly recommend Sheena for the complex, the ambiguous and the challenging, where her unique blend of experience and focus on what works delivers real results."
Find out more
If you would like to find out more about our executive coaching offer, please get in contact by emailing admin@forumstrategy.org or completing the form
Our executive coaching provision is available exclusively to Forum Strategy members.