Rachael Gacs, MA
Marketing & Resources Manager
Rachael is Forum Strategy's Marketing and Resources Manager, and is responsible for the delivery of our leadership training events and for overseeing our marketing projects working with a small team of associates including graphic designers and social media experts. Rachael also oversees the resources and materials that we produce to support the learning and development of leaders and organisations, including publications and case studies for CPD providers. She has edited and written editions of Inspiring Leaders Magazine – a publication for leaders across the East Midlands.
Rachael is a trained teacher, and formerly taught Religious Education and Humanities subjects for seven years, with experience in both the state sector and independent sector. She held the pastoral role of Head of House for several years, and is well acquainted from first-hand experience with the everyday issues and pressures effecting schools and children in the current educational climate.
Rachael holds a first-class degree in Philosophy and Theology, and an MA in Philosophy, Theology and Literature, from the University of Nottingham.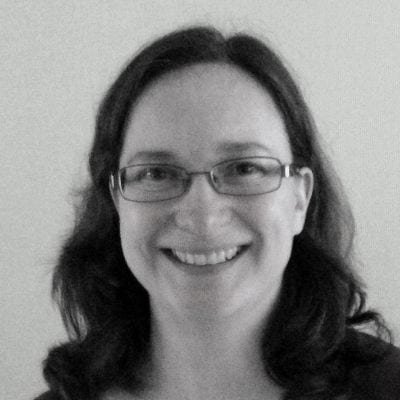 Sarah Ginns, MSc
to Policy & Research Manager
Sarah Ginns is responsible for Forum Strategy's briefing services, as well as a range of consultancy projects – including bid writing support and research projects.
Sarah has strong background in policy and research in the education sector, having spent over ten years working at the National College for Teaching and Leadership. During this time she provided strategic and policy support to successive Chief Executives and their leadership teams, including leading the College's first major policy review during 2004. From 2011-13 she was Manager for Policy and Public Affairs, providing regular policy updates and advice to colleagues, as well as developing a policy briefing service for the College's membership website. She has also managed a number of seminal research projects, successfully commissioning world-renowned research teams and individuals.
Previously, Sarah was Policy Adviser at the major biomedical research charity, the Wellcome Trust, where she was responsible for identifying and developing the Trust's position statements and consultation responses regarding major developments in biomedical research and policy.
James Hirst
Membership & Digital Manager
James has been working in marketing for the last 15 years. During that time he has been worked on PR, design, event management, social media campaigns and web development.
In 2009 he set up a full-service agency with a partner, dealing with a range of companies, from small businesses, trade associations and large multinationals.
At the beginning of 2016 he set up his own businesses focusing on digital marketing and web development. He has built websites and provided digital marketing solutions for business, charities NGOs and schools.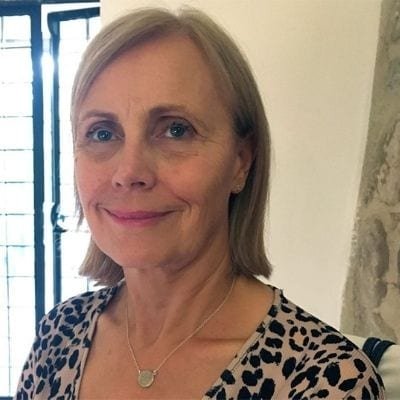 Lesley Pain
Office Manager
Lesley Pain is our Office Manager and ensures the smooth day to day running of the Forum office, as well as liaising with our #TrustLeaders members and providing events management.
Lesley is a former Senior Manager in the NHS and a consultant adviser to hospital trusts on the leadership of employee health and wellbeing. She has a degree in Occupational Health.
Associates
Our associates at Forum Strategy work closely with us on the delivery of our offer to academy trust executive leaders and also provide additional consultancy services (through Forum Strategy) to members of our national networks.
Sir Steve Lancashire
Steve is Chair of our national #TrustLeaders CEO network & a Forum Strategy Associate offering mentoring to academy trust CEOs and working alongside Michael Pain on delivery of the Being the CEO programme. Until last year, he was the founder and CEO of REAch2, one of the largest primary academy Trusts in England and has been involved in primary education for over thirty years – as a Headteacher for twenty of those, then as Executive Headteacher of Hillyfield Primary Academy before becoming the CEO of REAch2. Hillyfield is a double outstanding school and REAch2 was founded on its success. Steve has been a National Leader of Education and a lead adviser for the department for Education, taking the lead in supporting schools to move from 'Good' to 'Outstanding'.
Steve was Knighted for services to education in the Queen's New Year's Honours list in 2016 and has been a driving force at the centre of many important groups and discussions around system leadership and improvement.
David Horn
David is a Forum Strategy associate offering vision and strategy development days to CEOs and boards, and executive coaching to CEOs and executive leaders. David was the founding CEO of the Beckfoot Trust and before that headteacher of Beckfoot School, in Bradford for 19 years. Overseeing the development of an outstanding school paved the way for the development of the Beckfoot Trust, a multi academy trust now serving 7500 Bradford young people and employing 1100 staff. David was a National Leader of Education. Since retiring from his role as CEO in 2021, he has established a business in executive coaching, peer review facilitation and consultancy within education settings. David is particularly interested in the potential of multi academy trusts, if led and managed effectively, to transform life chances for young people by creating a culture of trusting collaborative partnership across schools.
David has an MBA in International Educational Leadership and a Masters in Curriculum Studies. He is an ILM L7 qualified Executive Coach. He was awarded the Lifetime Achievement Award in the 2020 Pearson Teaching Awards and a Special Recognition Award by the organisation 'Forum Strategy' in 2021.
Prof. Toby Salt
Toby is a Forum Strategy associate offering executive coaching to CEOs and executive leaders. Toby is an experienced CEO and non-executive director. Until recently he was the group CEO of AQA the largest exam board in the UK. AQA also has a number commercial subsidiary companies and an international joint venture. He was previously Chief Executive of Ormiston Academies Trust, which sponsors 37 academies across England, with responsibility for 26,000 students and 3,500 staff.
Prior to that, Toby was Deputy Chief Executive at the National College for School Leadership, an executive agency providing leadership development and policy advice for schools and ministers. Toby's teams led on programmes such as teaching schools and national leaders of education. Toby has worked in a variety of education leadership roles, including as Executive Head of a federation of three schools, and has led schools (across the phases) to achieve 'outstanding' gradings under Ofsted. In 2000, he was appointed by the Prime Minister as Director of the Department for Education's Innovation Unit to lead innovation in school practices and structures.
Debbie Clinton
Debbie is a Forum Strategy associate co-leading our Education Executives workshop sessions for the membership. She has been the CEO of two established multi academy trusts. During her tenure, both saw significant improvement in educational outcomes, people development and financial/operational performance. Debbie was also a former HMI and was, before that, the Principal of Nunthorpe Academy, Middlesbrough – judged outstanding by Ofsted in all aspects. Debbie was invited to a 2014 Downing Street reception for 'Inspirational Women Leaders' in 2014 following her work at Nunthorpe.
Debbie has wide experience in leadership development and school improvement, and has supported national projects, conferences and working parties/groups for the DfE, the Institute of Education (London) and many others. Debbie sits on GovNet's Education Advisory Board as a non-executive adviser. She is also a trustee of the Ebor Academy Trust.
Dr Ranjit Manghnani M.Ed, M.St (Cantab), D. Prof
Ranjit is a Forum Strategy associate offering executive coaching to executive leaders and acting as executive coaching supervisor across our coaching team. His experience spans serving as a Merchant Navy officer, as a Foreign Going Ship Master Mariner and working for the Ministry of Defence Police, Essex Police, Home Office, National Policing Improvement Agency and HMICFRS. Ranjit was an Assistant Chief Constable in the UK police service. He is a qualified Executive Coach and Coaching Supervisor and has nearly 20 years of coaching proven track record with senior executives from HM Prison Service, HMRC, BBC, Royal Mail, Local Councillors, Police Chief Officers, Barclays Bank & Head Teachers.  His international clients include senior police officers from Norway, Holland, Ireland, USA (FBI), Gibraltar and France.  He has also provided pro-bono coaching and group facilitation to Kakuma Camp, Kenya UNHCR
Natalie Packer
Natalie is a Forum Strategy associate and SEND specialist offering trust-wide SEND reviews to Forum members. She specialises in SEND and school improvement, and is the author of The Perfect SENCO and The Teacher's Guide to SEN publications. She develops and delivers a wide range of face-to-face and online training and support to schools and multi-academy trusts.  She carries out school and MAT SEND reviews and works with two trusts in the East Midlands providing strategic SEND leadership. Natalie is also a trustee of Learn-AT in Leicestershire and a member of NASEN's 0-11 Advisory Group.
Charlie Tebbutt
Charlie is a Forum Strategy associate offering mentoring to COOs and acting as guest chair of the national COO network. Charlie was previously the COO of an academy trust having spent the first twenty years of his working life in the private sector. He has Board level experience as a Marketing and Retail Sales Director and as a Business Development Director. Before opting to work in education, Charlie co-founded and developed his own marketing business. As a Deputy/Business Manager, Charlie worked as part of a team to transform Beckfoot School that led to the formation of Beckfoot Multi-academy Trust in 2012. As a founding Trustee, COO and CFO, Charlie oversaw all academy conversions and the transformation of all aspects of the Trust's commercial development. The Trust now has ten schools, all located in Bradford, all comprehensive in character and drawn from primary, special and secondary sectors. Charlie has a business degree and an NPQH.