Education Executives Membership
MEMBERSHIP FOR EXECUTIVE LEADERS OF IMPROVEMENT; MULTIPLE SCHOOLS; AND/OR TRUST-WIDE SPECIALISMS (INCLUDING FOUR COACHING SESSIONS)
Forum Strategy is delighted to share our Education Executives' Membership offer. It is focused on supporting the professional development and learning of those individuals leading educational improvement and delivery across multiple schools or a trust-wide specialism; and is based on high quality executive coaching, termly workshops, access to our online resources, and with complimentary individual access to our e-briefing services on policy, research and funding. The membership is also intended to support executive educational leaders to learn from the very best in their field and connect with peers across the country, supported by Forum Strategy's sector-leading approach.
Organisations that have contributed to our workshops and briefing sessions so far (since July 2021) have included UNICEF, The Children's Society, and NHS Horizons.
The Education Executive Membership includes:
Four online coaching sessions each year with an experienced executive coach identified and quality assured by Forum Strategy;
Access to the Forum Strategy membership website, including routinely updated and sector-leading resources on trust leadership;
Attendance at our national #TrustLeaders symposium in June 2022 – together with three virtual workshops for executive leaders. This virtial workshops are currently led by Paul Ainsworth and bring in experts from within and beyond the sector.
Complimentary 'individual subscription' to our weekly (term-time) e-briefings and breakfast briefing seminars, covering new policy, sector-developments and key research
EDUCATION EXECUTIVES – TERMLY WORKSHOP OVERVIEWS
You can read more details about each of the workshops by clicking the button below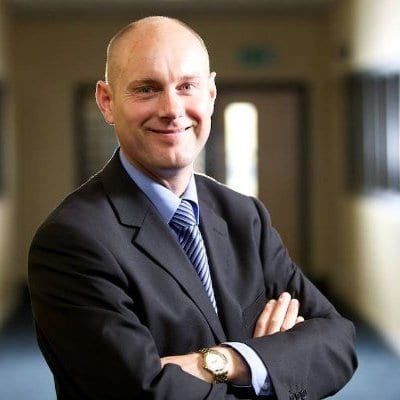 Paul Ainsworth
Paul K Ainsworth (@pkainsworth) has held Director of School Improvement roles in four Multi-Academy Trusts including a large system leader MAT, Faith MATs and those which are rapidly expanding. In September will be working for Infinity Academies Trust, Lincolnshire. He has supported leaders of small rural primary schools to large urban secondary schools, working intensively with those in OFSTED categories or have had a dip in results including four schools which moved from inadequate to good. He has been the Head of a Teaching School, delivered training to system leaders and Chaired Interim Executive Boards for nine schools. In recognition of his school improvement work he is both an LLE and FCCT.
'No Silver Bullets: Day in, day out school improvement' is his ninth book following 'Get that Teaching Job', 'Middle Leadership' and 'The Senior Leader's Yearbook'. He is also a TEDx speaker.
This membership will also support those individuals who are in executive education leadership and may consider becoming CEOs in the future. If you are currently a CEO or a COO, alternative membership is available: www.forumstrategy.org
The fee for an annual (365 days) individual membership is £2400 plus VAT.
To apply to join this network, please complete the web form below. Upon successful submission, you will receive a message to confirm your application has been received. If for any reason this message does not appear and/or you experience technical difficulties with the web form, please download and complete the Word version below instead.
Application Form
Fields marked with * are required.