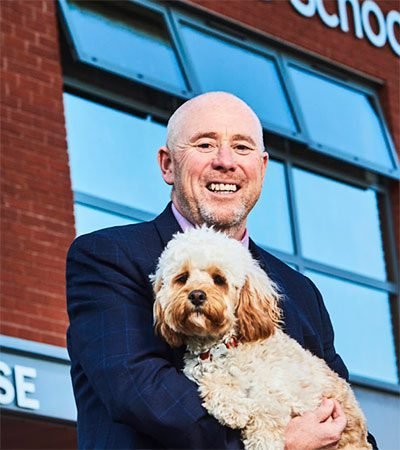 John Brady is a long-standing education sector leader, wellbeing champion, and entrepreneur. John is the CEO of Schools Advisory Service. He founded the organisation as a 'start up' in 1997, and it has now grown to serve over 4,000 schools nationally.
In this interview, John talks about his experience of being a CEO of over twenty years – growing a national organisation, bringing about a change in mindset around wellbeing, and creating an improvement culture based on 'customer service'.
What were the key influences in your life that led you to the CEO role?
The catalyst was an event that occurred thirty years ago. I was the national sales manager of a large insurance broker, and ten months into the year I was at a board meeting, and the board informed me that they'd made a mistake with my bonus. I was told that despite the fact I'd had a successful year, and I was well thought of, the bonus I'd been promised was going to be reduced by 90%. I stayed on for six more weeks, I got 10% of my bonus, and then I left, and at that point I decided two things; that I would set up in business, and that I would never treat people the way that I'd been treated.