National #TrustLeaders Symposium 2023
#TrustLeaders as change agents
Shaping solutions together as we lead through challenging times
15th June 2023 - 9.30am - 3.15pm
Our second annual National #TrustLeaders Symposium will take place on 15th June 2023 and is open to all those who are active individual members of Forum Strategy's CEO, COO and Education Executive members on that date.
Following last year's hugely successful and extremely well-attended event with Sir Michael Barber, this year's event will be led by James Plunkett, author of End State: 9 ways society is broken and how we can fix it, and a former adviser to Gordon Brown. James is also an Executive Director of Citizens Advice and is working at the heart of many of the major challenges currently facing society. The day will once again be supported by Sir Steve Lancashire and facilitated by Maggie Farrar
These are defining times for trusts, schools, communities and pupils and James is extremely well placed to help us to think strategically about the implications for our leadership and how we collaborate with others at this time. As you seek to navigate and overcome what seem to be huge and ingrained challenges we want to acknowledge this landscape, but more importantly, help you to share and generate strategic ideas and solutions to help move your organisations even further forward with positivity and purpose in this challenging climate.
Whilst none of us can change the context all by ourselves, we recognise that as trust leaders, you have significant leadership freedoms, scale, and cross-community influence to make some 'big moves' that have real impact on communities and pupils' lives. This event is about discovering these, and as with last year, we will no doubt see some radical and innovative ideas generated in the room, and realised beyond it, through the connections that exist across the networks.
This is one of the year's most unique, thought-provoking and strategically important professional development opportunities for trust leaders, and we look forward to bringing James' expertise and perspectives together with the wisdom and experience of the #TrustLeaders networks.
James Plunkett
James Plunkett has worked for over a decade at the heart of public policy, exploring how to solve society's trickiest problems. In the late 2000s, he was working at 10 Downing Street as an adviser to Gordon Brown and he has since spent ten years grappling with the social ramifications of economic change including in his current role as Executive Director for Citizens Advice.
As author of 'End State: 9 Ways Society Is Broken & How We Fix It' James shows an optimism and curiosity about the future, and explores how, even in difficult times, we can make society richer, fairer, and happier. James is extremely well placed to help us to think strategically about the implications for trust leadership and how we collaborate with others to find solutions to some of the trickiest challenges facing society and our education system.
Sir Steve Lancashire
Steve is Chair of our national #TrustLeaders CEO network & a Forum Strategy Associate. Until last year, he was the founder and CEO of REAch2, one of the largest primary academy Trusts in England and has been involved in primary education for over thirty years – as a Headteacher for twenty of those, then as Executive Headteacher of Hillyfield Primary Academy before becoming the CEO of REAch2. Hillyfield is a double outstanding school and REAch2 was founded on its success. Steve has been a National Leader of Education and a lead adviser for the department for Education, taking the lead in supporting schools to move from 'Good' to 'Outstanding'.
Steve was Knighted for services to education in the Queen's New Year's Honours list in 2016 and has been a driving force at the centre of many important groups and discussions around system leadership and improvement.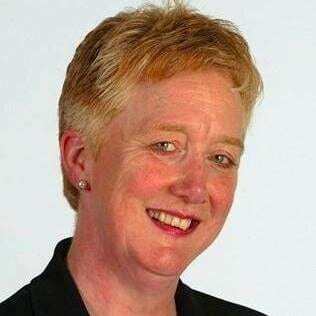 Maggie Farrar
Maggie has worked as a teacher and in senior leadership roles in education for over 40 years. She was latterly Director for Leadership Development and Research at the National College for School Leadership and Interim Chief Executive. She is currently working with schools, partnerships and education systems on collaborative school improvement. She is a coach to a number of school leaders and Chief Executives of MATs. 
Maggie trained as a mindfulness teacher at the Oxford University Mindfulness Centre in 2018 and has integrated this into her current work, supporting leaders to thrive and flourish in the complex and demanding role of school leadership. 
Book Your place
Please note, you must hold a Forum Strategy membership on the 15th June in order to attend
National #TrustLeaders Symposium 2022
The inaugural National #TrustLeaders symposium took place on 8th June 2022. It was titled 'Accomplishment at Scale' and led by Sir Michael Barber and facilitated by Forum Strategy Associates Sir Steve Lancashire and Maggie Farrar. Sir Michael is the former Head of the Prime Minister's Delivery Unit, a leading thinker internationally in public sector improvement and reform, and author of highly acclaimed books including 'Instruction to Deliver' and 'Accomplishment'. In 2021, he was asked by the UK Prime Minister and Cabinet Secretary to conduct a rapid review of government delivery to ensure it remains focused, effective and efficient in the rebuild after COVID-19.