National #TrustLeaders CEO Conference 2021
Redefining leadership: Being the CEO in the post-pandemic era
Wednesday, 29th September 2021
We are delighted to announce our fifth annual conference will take place this year on 29th September 2021. Please save the date and bookings will open in early June.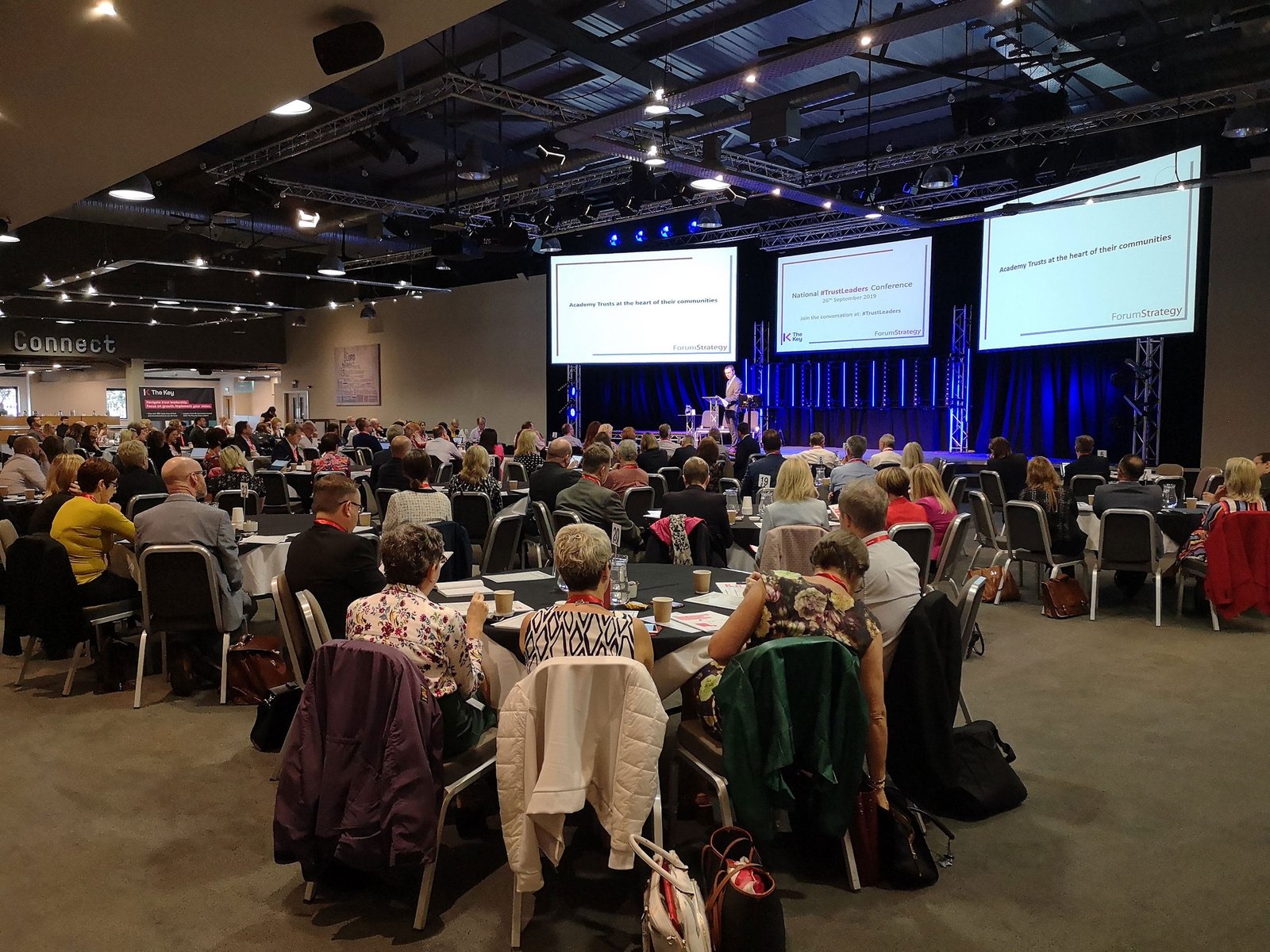 The theme for this year will be 'Redefining leadership; CEOs shaping a better future in a post-pandemic era'. We will hear from a diverse, highly credible range of speakers and industry leaders on the implications of the new world and what it means for successful organisational leadership. In doing so, the event will cover a range of timely topics  for CEOs including horizon scanning of key societal trends; understanding how our brains process and react to the influence of technology, change, and uncertainty; the connection between social mobility and technological change; and CEO wellbeing and how you can thrive and stay healthy whilst continuing to be the best leader you can be. The conference will include inputs from highly reputable and serving CEOs who will give you their views, wisdom and insight on how they plan to emerge stronger than ever in the post-pandemic era.
The conference will take place at Nottingham Trent Vineyard Conference Centre, a modern state of the art venue specialising in event delivery. Our intention is for the conference this year to run as an 'in person' event. We know the last 12-18 months has been incredibly challenging for everyone and it's important for members to be able to meet and network where this is possible. However, we will keep up to speed with the latest government guidance and should an in-person event not be feasible, we will move to online delivery. Should this be the case, all members will be notified.
At this years conference
Confirmed speakers include:
Saeed Atcha
Charity CEO, Deputy Lieutenant & Social Mobility Commissioner
The current context for young people; looking ahead, serving this generation: Saeed Atacha, Charity CEO, Deputy Lieutenant & Social Mobility Commissioner
Saeed's grandparents migrated from India in the 1950s and he was brought up in Bolton living in Deane and attending Pikes Lane Primary School. He then moved to Hulton and entered Ladybridge High School.
After school, he went on to higher education in Bury and Manchester, where he graduated from Manchester Metropolitan University with an MSc in Public Relations.
From the age of 15 Saeed has developed a strong involvement in the media, especially magazine publication and broadcasting. This was triggered by articles that appeared in the press criticising young people after the riots of 2011. Saeed decided to act directly by editing his own magazine – Xplode. Despite still being at school, he pitched the idea of a youth magazine to O2, created by and for young people. They loved the idea, funded it and supplied a mentor.
By 2013 the decision was made to set the magazine up as a registered charity and readership has subsequently rocketed to the point where 7500 printed copies are produced.
Today Saeed is the Chief Executive of the charity where young people are given real work experience and develop their life skills.
Saeed was appointed MBE by Her Majesty the Queen in the 2019 New Year's Honours List, was appointed Deputy Lieutenant of Greater Manchester in July 2019 and married Maryam Kara in February 2020.
Michael Pain
CEO, Forum Strategy
Alice Gregson
COO, Forum Strategy
The current context for executive leaders; looking ahead to a brighter, bolder future: Michael Pain, CEO and Alice Gregson, COO, Forum Strategy
Michael Pain is the founder of Forum Strategy and an entrepreneur, overseeing the development of successful businesses and a national network of well over one hundred Chief Executives. He is a long-standing strategic adviser to CEOs and Chairs, a 'sought after' coach to leading executives, and author of the acclaimed book: 'Being The CEO'. Michael was Called to the Bar at Lincoln's Inn in 2007. He received in-house training in coaching and mentoring at the National College for Teaching and Leadership, where he advised the CEO and executive team for almost five years.
Alice Gregson started work leading workforce planning projects for Nottinghamshire County Council Adult Social Care. She then joined the National College for School Leadership in 2010, working on the headteacher succession planning programme and then leading equality and diversity work. Since leaving NCSL, she became an ILM qualified coach and mentor, developing over 50 Civil Service leaders in the Fast Stream Programme before moving onto police leadership development, attraction and recruitment at the College of Policing for the last five and a half years. She has continued to have a foot back in education undertaking programme management consultancy for some Trusts alongside her College role. As a certified project and programme manager, Alice has run large scale operations across multiple sectors and delivered multi-million pound programmes of work of varying focus and scope including large technology transformation and culture change initiatives.
Looking at the bigger picture  – key trends and strategic considerations for the year ahead: Ben Page, CEO, Ipsos MORI
Ben Page is Chief Executive of Ipsos MORI in the UK and Ireland.  He joined MORI in 1987 after graduating from Oxford University in 1986, and was one of the leaders of its first management buyout in 2000. He has been CEO since 2009. A frequent writer and speaker on trends, leadership and performance management, he has directed thousands of surveys examining consumer trends and citizen behaviour. From 1987-1992 Ben worked in our private sector business on corporate reputation and consumer research, working for companies like Shell, BAE Systems, Sky TV and IBM. Since 1992 he has worked closely with both Conservative and Labour ministers and senior policy makers across government, leading on work for Downing Street, the Cabinet Office, the Home Office and the Department of Health. He is a visiting Professor at Kings College London, Fellow of the Academy of Social Sciences and serves on the ESRC Council and the CBI Council for London.
Professor Paul Howard-Jones
Professor of Neuroscience and Education at the School of Education, University of Bristol
The neuroscience of learning and working in 2021 in a changing world

: Professor Paul Howard-Jones

Paul Howard-Jones is Professor of Neuroscience and Education at the School of Education, University of Bristol. He was a school Technology teacher before becoming a teacher educator and school inspector. Since arriving at the University of Bristol in 2003, he has researched at the interface between neuroscience and education. He uses methods including brain imaging and classroom observation to understand learning processes and their potential relevance for educational learning. He is also a presenter on Channel Four's "Secret Life of 4/5/6 Year Olds" and other broadcasts, and his book "Evolution of the Learning Brain" is available from Routledge. 
Liz Williams MBE
Social Mobility Commissioner & CEO of FutureDotNow
The impact of the pandemic on social mobility and opportunities for closing the gap through digital strategy: Liz Williams MBE, CEO of FutureDotNow 
Liz is a long-term campaigner on the importance of everyone benefiting from digital technology.  She is CEO of FutureDotNow, a business to business coalition focused on accelerating the UK's digital skills at scale.  Prior to that, she led BT Group's digital and social inclusion strategies and cross-sector collaborations with government, civil society and other leading businesses.
Liz is Chair of the Good Things Foundation, the UK's largest charity focused on supporting digitally and socially excluded people to improve their lives through digital, and a trustee of the London Transport Museum.  She sits on the Board of the Government's Digital Skills Partnership and was appointed as a social mobility commissioner by the UK Government in 2018.  
Liz was awarded an MBE in the 2019 Birthday Honours for services to digital literacy and social inclusion.  In 2020 she was named by Computer Weekly in the top thirty most influential women in UK IT and was a finalist for the Women in Telecoms Awards at the World Communications Awards.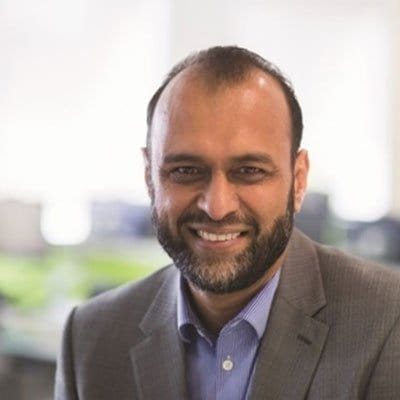 Javed Khan
CEO, Barnado's
Being The CEO – the experiences of CEO leading a large charitable organisation and his plans to emerge stronger post-pandemic: Javed Khan, CEO, Barnado's
Dr. Javed Khan is a leading figure in the UK public and voluntary sectors, regularly advising government ministers, with high-profile contributions in the media, and at national and international conferences. He leads Barnardo's 21,822+ people, being the largest children's charity in the UK. With over 800 delivery programmes, a large retail footprint, and services in all four nations of the UK, the charity supports over 358,000 vulnerable children, young people, their families and carers each year.
His non-executive board roles have included NHS Clinical Commissioning Groups, Hospital Trusts and local government improvement. He is a Companion of the Chartered Management Institute and a Patron of the National Citizen's Service, and was a key member of the Independent Grenfell Recovery Taskforce and Specialist Advisor to the Justice Select Committee's Inquiry into Prison Reform.  Javed's career achievements have been recognised by Honorary Doctorates from Birmingham City University (2015) and the University of Salford (2018).
He began his school teaching career in the West Midlands, and made rapid progress, becoming head of department, assistant principal and then director of development in a large further education college. He then entered local government as an Assistant Director in Birmingham's acclaimed Education Services, under the leadership of Professor Tim Brighouse, and then to Director of Education in a London borough. Before arriving at Barnardo's, Javed had a short stint in the Civil Service from where he went on to become Chief Executive at Victim Support. 
As a British Muslim with Kashmiri heritage, Javed is the first non-white CEO in Barnardo's 154 year history. The son of Kashmiri immigrants who could neither read nor write when they arrived in the UK, Javed is a passionate advocate of the Barnardo's philosophy: incredible things happen when you believe in children.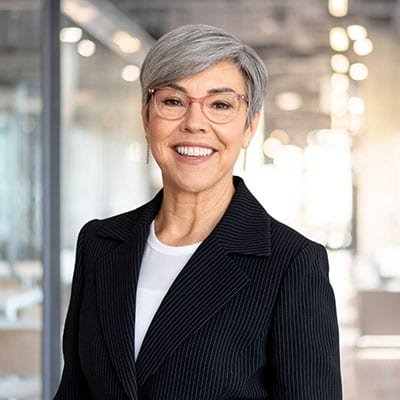 LeeAnn Mallory
Leadership coach and strategic partner, facilitator, and podcaster. Founder of Rise Leaders and Rise Leaders Radio
Amanda Dudley
Program Director for Principal Impact Collaborative at UNT Dallas
Prioritising CEO wellbeing, an international perspective: Wisdom Works – Be Well Lead Well – LeeAnn Mallory and Amanda Dudley
LeeAnn is founder of Rise Leaders, a Leadership and Organizational Development firm located in Dallas, TX and brings over 25 years of experience across multiple industries and scale of businesses. 
She has a strong belief that the purpose of businesses expands well beyond profit and that the contemporary business leader must be willing to step into a world of complexity and change with vision, and an open and curious mind.  They must be willing to risk, fail and relate well with others. 
Her business relationships tend to span years.  They are based in trust, collaboration, and mutual respect. She is known for her ability to 'poke' leaders and teams in ways that result in revealing and engaging conversations that produce new actions and balances rigor, humor and embodied experiences in her work. She has a deep appreciation for the challenging work that every organizational leader faces.
LeeAnn is a certified Integral and Somatic Coach and lean on assessments such as The Leadership Circle Profile™, Be Well Lead Well Pulse® and Tilt365® in her work.
She loves movement and exercise, especially outdoors.  She is passionate about reading, cooking, and music, and listening to and creating podcasts. A proud mom of two adult daughters who live near Denver, CO.  LeeAnn and her husband live in Dallas with their rescue dog, Remi
Amanda Dudley spent the last fifteen years of her career as a teacher, teacher coach, and school leader. She is currently the Program Director for Principal Impact Collaborative at UNT Dallas where she leads a team of creative and passionate people who curate learning experiences focused on human centered design, wellbeing, and adaptive leadership. Amanda recently completed the Doctorate of Education Leadership program at the Harvard Graduate School of Education where she spent time learning how school districts and organizations can transform how adults learn in order to impact instruction in schools. Prior to her doctoral studies, she was the school principal of the highest performing Title 1 school in Uplift Education, located in Dallas-Fort Worth, Texas. She draws most of her joy and conviction in her work from her experiences with students, teachers, and school leaders.
During her time spent in both traditional public schools and charter schools, Amanda saw first-hand the disparities that exist in American education system and is passionate about creating opportunities that provide an excellent education for all kids. Amanda also holds a master's degree in Urban Education Leadership from Southern Methodist University and a bachelor's degree in Elementary Education from Texas A&M University. Ultimately, Amanda is passionate about creating transformative learning experiences for adults which lead to innovative solutions for schools and school systems that meet the needs of their  individual learners. 
Booking is now open
For those with an active membership covering 29th September 2021 you are now able to register your place at this year's National conference. For those who do not have an active membership as of September 2021, you will need to renew your membership or apply for membership of the National CEO network before booking your place.
Previous Conferences
You can view highlights from our previous conferences by click the link blow